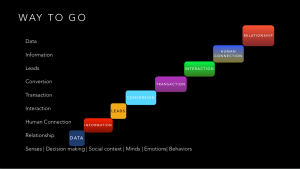 We identify a couple of areas in the Customer lifecycle and or Customer Journey.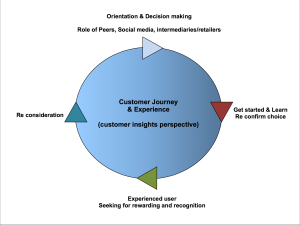 Customer Experience Concepts:
Customer Lifetime and Value (CLV).
Customer Intelligence and (meta) Data.
Customer Propositions.
Customer Relations vs Transactions.
Customer Journey.
Customer Contact.
Customer Loyalty.
Customer Centric Selling.
Customer Journey from the perspective of the initiator: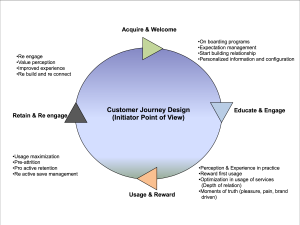 In all stages of the Customer Journey the owner or initiator has different management instruments to gain control of the experience.